Keep your tank's water clean and your fish healthy with these fish tank filters, including air-driven internal filters, undergravel filters and external filters. Remember to choose the right kind for your aquarium – larger tanks may need a canister filter.
Filtration is a key part of a home aquarium, and it's important for your fish's health to install a good filter with effective water filtration.
Aquarium filters do not only clean the water, they maintain the circulation of the water too. The size of the filter you need will depend on the size of the aquarium and the number of fish in it, but in our range of filtration equipment and accessories there are a huge number of products which take care of every aspect of your aquarium filtration.
From the filters themselves to a huge selection of sponges, foams and cartridges to clean the water; we aim to stock everything you need in one place. Please browse the products below to view our full range including items from big name brands.
Service Pack CF1
Interpet
£6.26
2200 Power Filter
Interpet
£13.24
Air Pump (180L)
All Pond Solutions
£9.99
EasyCrystal Filter Cartridge C 250/300
Tetra
£5.99
360 Carbon/Zeolite Cartridge
Marina
£3.79
i25 Filter Replacement Cartridge
Marina
£3.09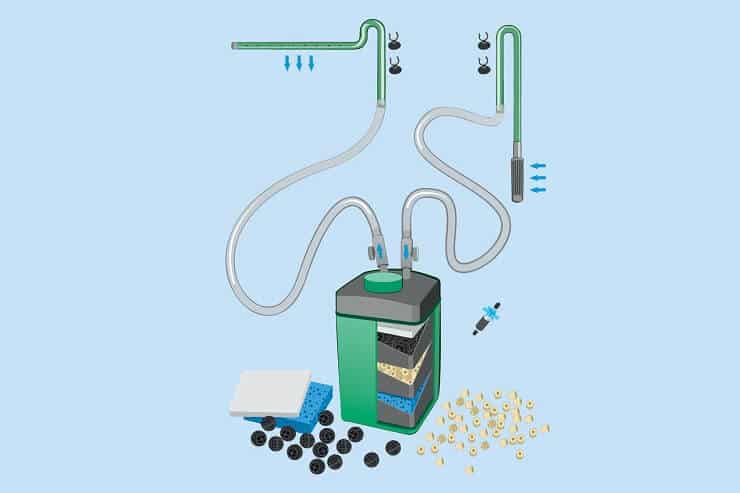 Do I Need A Filter?
You definitely need some form of biological filtration in every aquarium – a filter is the easiest (and most common) option.
They have multiple roles within an aquarium, but their main job is to clean the water. As water passes through, waste, debris and toxins (like ammonia) are removed, leaving cleaner water to be released back into the tank.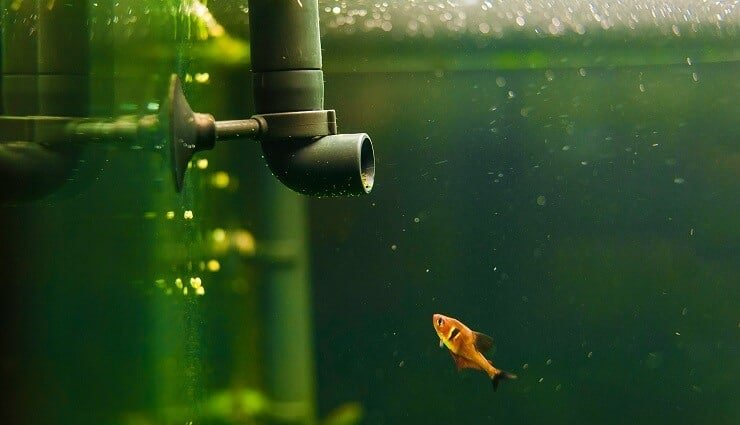 Your fish depend on this, otherwise it is easy for pollutants to quickly build up in the water. At low levels most pollutants are not harmful, but they can become toxic at higher levels.
The buildup happens because you are keeping your fish in a relatively small space with no flushing of the water. This is why smaller tanks are harder to maintain, because it is easier for toxins to accumulate.
The second thing a filter does is create a current. This can agitate the water's surface which helps to introduce more oxygen to the water. This is even more important if you keep plants in your tank.
Finally a filter is to be a place for bacteria to grow. While some types of bacteria can cause disease, they store cultures of beneficial bacteria that break down harmful toxins into safer molecules.
Their main role is to carry out the nitrogen cycle. One type of bacteria breaks ammonia down to nitrites, and another type breaks nitrites down to nitrates, which are less toxic. Though nitrates are considered safe, they become toxic in high concentrations. It is your job to keep nitrate levels low by performing water changes.
This means you can't just add a filter to your tank and assume everything will stay healthy. You need to clean the tank too.